Jun 8, 2007 | 3:25 PM PST
I decided to put some Sweet Peas in the bed that had the Tulips in it, they just do not last long and the bed is SO bare now. The second level is where they are going.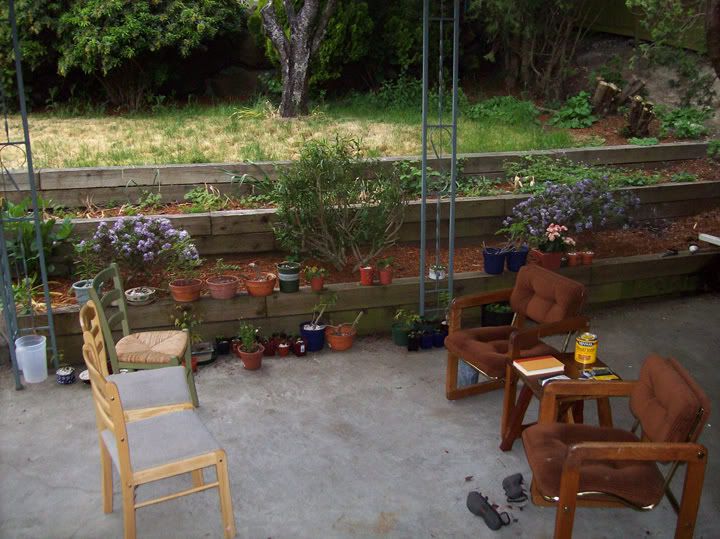 Since there were so many seeds, I figured they would go well next to the sugar snap peas well and bring a bit more bee happiness to that area as well! I have some coming up for the 'Tulip' bed...